Sister makes a surprise visit to Chicago's Mayor Daley on Ash Wednesday... just to check.

"I feel like I'm back in grade school," said Hizzoner, who indeed had received his ashes.

Good job, Richard, you get a gold star...
You never know who

will show up to see the

show and check on

Sister!
News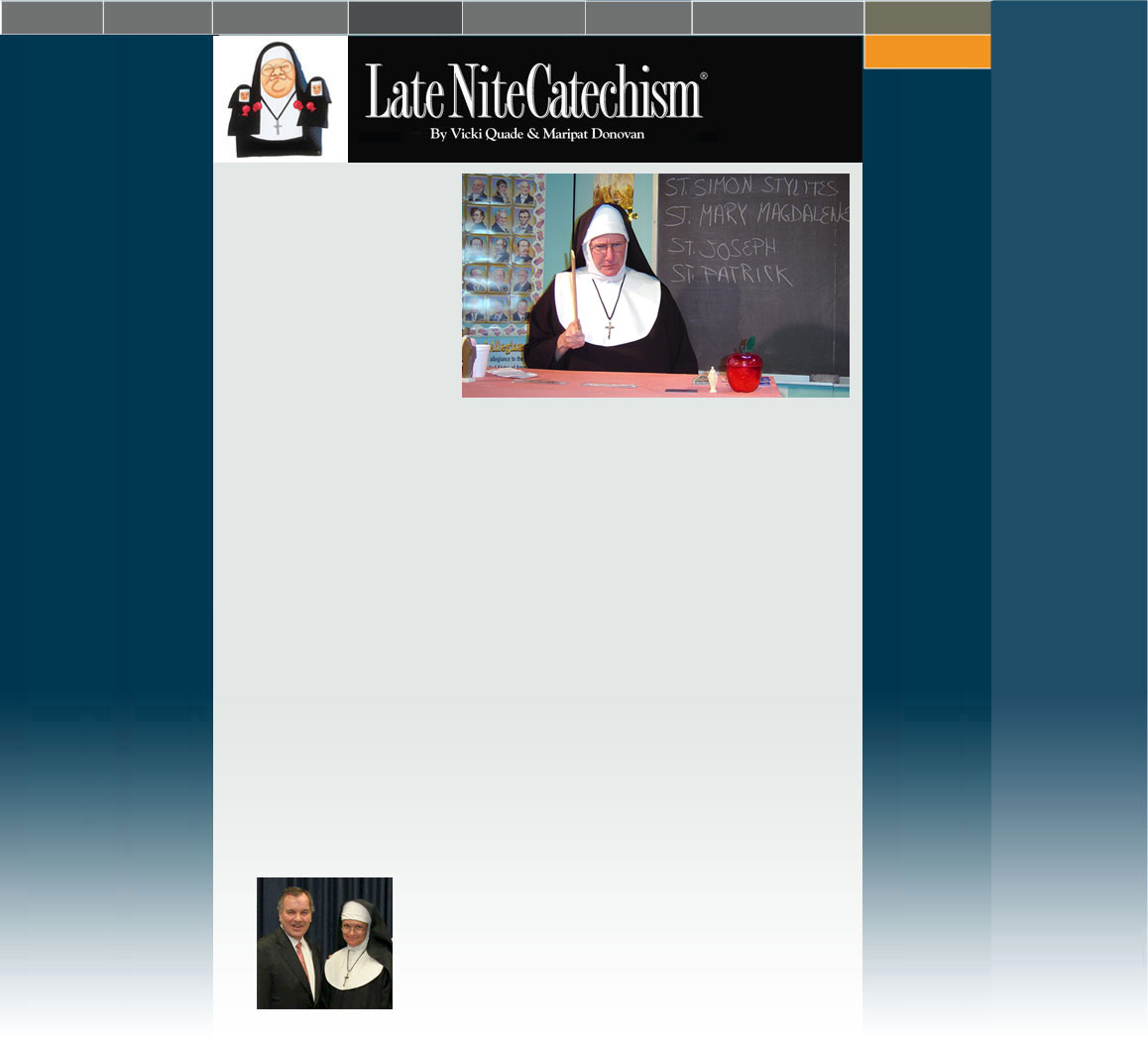 Cover Your Knuckles!
Late Nite Catechism
at The Comedy Shrine in Aurora

Whether you spent 12 years in Catholic school, or think a Hail Mary is only a football pass, you don't want to miss the interactive fun when "Late Nite Catechism" made a triumphant return to the western suburbs.

The show that the New York Times calls, "hilarious, well-written and inspired" began a weekly open run at The Comedy Shrine with Naperville actress Lisa Braatz in the role of Sister. Part catechism class, part improv and all fun, Late Nite Catechism is a hilarious trip down memory lane to the days of meatless Fridays, school uniforms and justice dispensed with a wooden ruler.

The Comedy Shrine is located at 4034 Fox Valley Center Drive, Aurora, just west of Fox Valley Mall, in an location which boasts separate improv and stand-up theaters. The full performance schedule, as well as information about improv, stand-up and comedy writing classes, can be found at comedyshrine.com.